Most news that comes out of Mexico generally paints the country as a dangerous place to live or visit. For the most part, a lot of the news about Mexico is centered on crime and drug-related violence, and anyone who is thinking of taking a vacation would ordinarily give such a destination a wide berth. However, the crime and drug-related violence is largely limited to Mexico's trafficking routes and boarder areas. The crime rate in tourist cities and resort towns is not that high and there are some genuinely safe places to live in Mexico. For instance, most Nayarit Hotels Mexico are safe. Here is a highlight of some other places that are considered safe to live or visit.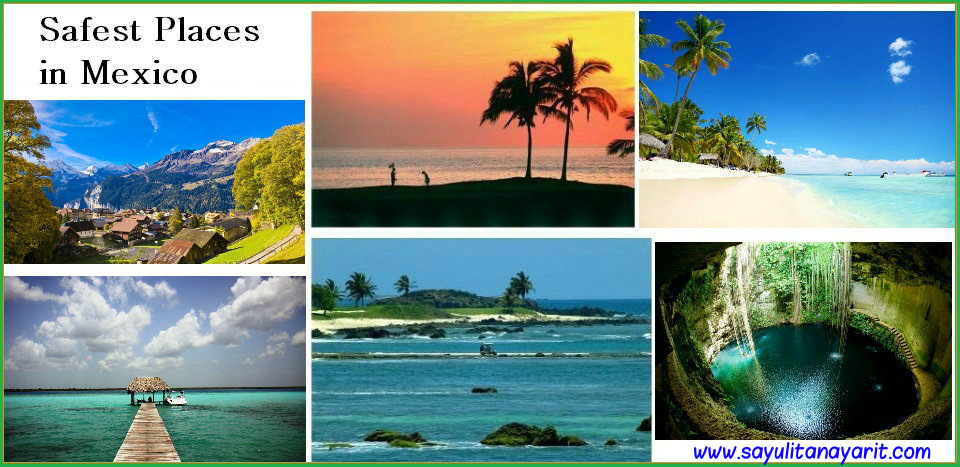 Puerto Vallarta, Riviera Nayarit and Guadalajara
Puerto Vallarta, Riviera Nayarit and Guadalajara are safe for travelers. However, travelers should avoid any cities that lie close to the borders of the states of Zacatea and Michoacán, which border the states of Jalisco-where Guadalajara and Puerto Vallarta are located. Travelers visiting Riviera Nayarit should also avoid any destinations that border the states of Durango or Sinaloa, as well as any secondary highways and rural areas. You can however enjoy a great time in one of the amazing Nayarit Hotels Mexico.
Yucatan
Across Mexico in the Yucatan, most tour and travel companies say the business of leading travelers into the Maya region has not been affected. The region remains safe and unaffected by any signs of crime or violence. If you intend to travel to this region, you are advised to use well-established companies that adhere to safety protocols. Additionally, you are advised to only use company drivers when travelling and avoid using subcontractors.
Mexico City
Despite being the largest city in Mexico, Mexico City is also considered to be one of the safest places in Mexico. Visitors can explore and even live virtually all the neighborhoods and suburbs of the city. Some of the safest and best places to visit or live include the areas around Polanco and Chapultepec Park (which host the largest green space in the city), Colonia Centro (which is the city's historic center and the heart of the city), and Roma and Condesa (home to some of the hippest and trendiest cafes, night clubs and bars)
Although a lot of news coming out of Mexico is about drug-related violence and crime, there are several areas that are generally safe to visit and live. However, you are always advised to be cautious when visiting any place you have never visited before.