Sayulita is a village located in the Nayarit state in Mexico. It was discovered by roving surfers back in the 1960s and is today one of the most famous travel destinations in the country. The village offers a wide range of attractions to international and local travelers.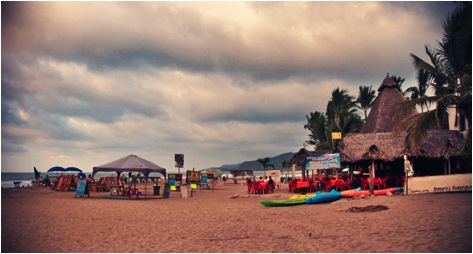 Tourists love Sayulita for the fact that they are able to engage in snorkeling, one of the most popular attraction activities in the country besides scuba diving. Surfing, jungle canopy tours, hiking and horse back riding are other activities the tourists enjoy. For fishing lovers, some of the fish types to watch out for include Dorado, Bonita, Red Snapper and Sailfish. This village is also a good place to engage in boogie boarding, kayaking and hot sun bathing on the side of the beach. Most people also take boat rides for a full day or just enjoy whale watching.
Sayulita is one of the most sought after real estate in Mexico due to its natural beauty. The village real estate is also popular since it offers a very nice access to Puerto Vallarta. Tourists also get to enjoy excellent sandy beaches, palm trees and lush jungle terrain, like in majority of Mexico. This village can be accessed by a variety of means from the Puerto Vallarta airport (just 45 minutes away), including taxi, car rentals and bus. Bus is the most affordable way, although private rentals are good for travel customization.
The village has modern hotels and facilities that make it a world class for international tourists. High-end hotels offer internet access, although the village itself has many internet cafes. International tourists mingle freely with native Cora and Huichol people at Sayulita beach, which is part of the recently designated "Riviera Nayarit" coastal corridor. International travelers usually take advantage of local surf training schools.