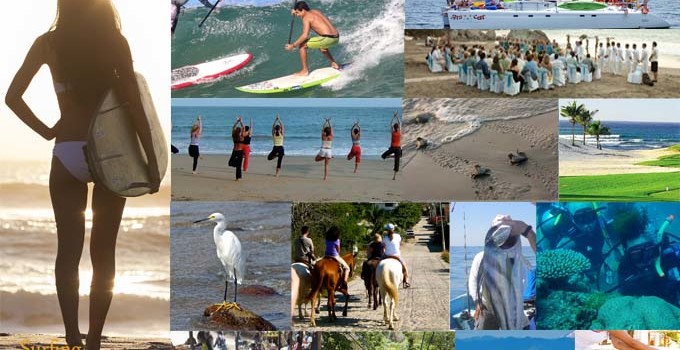 Independent Mexico hotels review has released the reasons cited by tourists for their continued visit to Sayulita. These reasons cement the value proposition that Sayulita gives to visitors and residents alike. The reasons indicate fulfillment for tourists, investors and adventurers.
*  It has the safest and most comfortable accommodation facilities
*  The area has perfect weather throughout the year
*  You will enjoy a limitless dining experience from cafes to restaurants and pass by bite joints.
*  Sayulita is an unforgettable surfing paradise. There are rental boards and teams to introduce you to safe surfing
*  The beach town is conveniently located within flight and road trip distance
*  It offers incredible shopping experiences with major brands setting up shop in the area
*  Even with a growing population, it is listed among the safest destinations on the pacific coast
*  This is the place to be for the much anticipated family vacation
* The range of activities on offer includes surfing, swimming, golf, snorkeling and horseback riding, among others
* It has the best offers for any occasion including weddings, anniversaries and conferences
* Sayulita offers a perfect detox combination of massage, acupuncture, spa and retreat facilities
* The town stands out as an exiting culture center with traditional festivals, fiestas and parades
* Access to the beaches is free with expansive areas to guarantee privacy and a rewarding experience
* Warm, friendly and welcoming people welcome you to sayulita
* A warm, calm and captivating pacific ocean to explore
* Nature trails offer exciting fauna and flora all through the year
* The expansive area gives you space to maximize your visit
* The people and the environment entice you into having great fun
*  There is no discrimination regardless of religious, sexual, social or racial orientation
*  Traveling, bookings and logistics are easy for foreigners according to Mexico hotels review
*  You enjoy undisturbed personal space on the sand, streets and in your room
*  The infrastructure is amazing ensuring that you do not get stranded
*  You remain connected to the rest of the world in case you need financial or medical assistance
*  There are all types of drinks and beverages to spice you stay
*  The view is amazing and calming from whichever location
*  Sporting enthusiasts have world class facilities like golf courses and tennis courts
*  It is a stylish town with Mexican, European, American and other fashion trends
*  The internet is amazingly fast and reliable
*  The art of Sayulita will leave you fascinated
*  Mexico hotels review point at the convenience of organizing your trip online from any location in the world